Whether you love TikTok as a business or haven't fully embraced it yet, there's something you can't deny. And that's the power of the TikTok algorithm!
Before we can fully appreciate TikTok marketing for businesses, we have to start with good ol' IG.
Instagram as we knew it:
❥ If you had 0 followers and posted, no one would see your post. Views & reach would be almost 0.
❥ If you had 2k, 20k, 200k, etc. followers, only approx. 15-20% of your followers would see your post.
❥ You had to build your following and hustle to get people to follow you in order to increase your chances of people seeing your content.
❥ No matter what you posted or how good your content was, your post would reach a limited audience- a percentage of your followers.
Now, Instagram has changed slightly with the introduction of Reels and other new updates, but overall the reach of your posts is down to almost as low as 11% of your followers! So, no wonder you might hear crickets after you post minutes, hours or days after.
But imagine having 0 followers and posting to have your content served to hundreds, thousands or millions of people… for FREE?! It can happen… but on TikTok! TikTok acts like a paid media method in the way that you reach people who have not opted in to following you. This is why we are so excited about TikTok marketing for businesses.
A potentially massive audience (who has never heard of you or followed you) can watch, engage with, like and comment on your content! This is a GAME-CHANGER!
In fact, it's what some experts like Gary Vaynerchuk (AKA Gary Vee) are referring to as the "TikTok-ification" of social media.
What is the TikTok-ifcation of Social Media?
The TikTok-ification concept is based on how the insights you can gain from posting content, seeing what goes "viral" and reviewing analytics can shape your whole approach to content creation and marketing as a whole.
According to Gary Vee, social media used to be based more on email logic – build a list and market to the list. This logic is now totally flipped – you can have no email list, build one piece of content and receive more views than someone who has an established email list! Of course, we still recommend building your actual email list and "warm audience" aka followers to nurture your community.
However, what's exciting about TikTok marketing for businesses is that you can receive 6,000, 15,000, even 900,000 views on a single TikTok. So when you think about what platform can give you that kind of brand exposure for your business FOR FREE…
it's quite frankly mind blowing!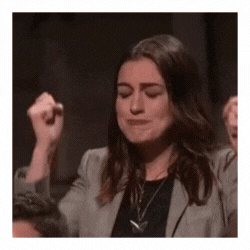 Plus, think of the data you can get from posting multiple TikToks per day, weeks or months. The insights of what people are responding to in relation to your business, service/products & industry are in real time. You'll understand what kind of content works best to serve, entertain, educate and convert. You can't find that kind of test audience and data anywhere else!
And according to our new bestie, Gary Vee, "when you start examining the TikTok-ification of social media closer and see what people are responding to – you start making better content!". Heck, yes!
So, let us help you make better content with our TikTok for Brands course! We are teaching the TikTok-ification formula for short-form videos that can be used on every platform.
Learn How to Market Your Business on TikTok
We not only teach you how to get started on TikTok, but we help you as a business owner, creator or influencer to strategically plan, create, film and edit TikToks. You'll be able to use TikTok SEO, our video production planner and content calendar to get more views, engagement, leads and ultimately, sales!
The course is designed for busy business owners who don't have a large budget or extensive team so our systems, checklists and LIVE coaching calls will help you post with purpose, avoid overwhelm and see results. Your time is so valuable and "lurking until you figure it out" is NOT a strategy. Aimlessly scrolling TikTok is oftentimes why so many business owners feel lost or turned off of this superpower marketing app.
Let us guide you so you won't be reading another article in 6 months to a year saying how brands who adopted TikTok in 2022 are THRIVING due to their agility and willingness to adapt to new apps and marketing shifts to grow their business.
​Tune in to our IG LIVE to see how Nick Lewis from @nicktalksdesign skyrocketed his following to over 162K on TikTok in a short period of time. He'll share how MILA helped him take the leap to TikTok and the biggest results for his design brand.
For tips on how to get started on TikTok as a business, follow us on Instagram and download our free TikTok guide!